Established in 2010 by Dr. Vojkan Tasic, Limos4 stands as the leading global online platform for booking premium, round-the-clock chauffeured ground transportation services. The blend of state-of-the-art technology with superior customer care delivers smooth travel experiences to over 200 locations spanning more than 60 countries.

Limos4, a pioneering brand in the field of high-end transportation, offers an array of cutting-edge livery options. The brand upholds a commitment to environmental sustainability through its carbon-neutral initiative, and it continually sets the bar high with unparalleled customer care. With a clientele that includes everyone from government officials to top-tier celebrities, Limos4 continues to win awards for its outstanding services.

With Limos4, travelers and booking agents can effortlessly organize their global itineraries in a matter of minutes, unlocking a plethora of chauffeured vehicle choices that perfectly align with the distinctive preferences of every customer.
The idea behind rebranding is to create a forward-looking brand identity that reflects our industry position and offering to the market.

The current logo's shape and extended width embody the company's ethos, which has always been built on trust, credibility and industry knowledge. The 3 dots, also a part of the logo, represent each city we currently serve and will serve in the future. In addition, the dots symbolize the period after the coronavirus took over the world, depicting Limos4 as a great pandemic survivor, continuing its new-normal operations regularly during and post lockdown.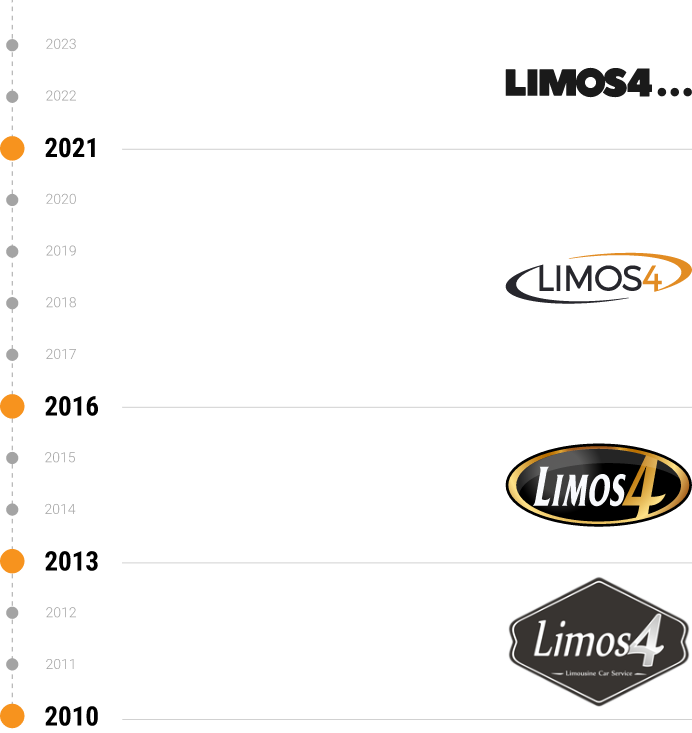 CMYK
C: 0%
M: 50%
Y: 100%
K: 0%
Hex colour code: #F7931E
Pantone: 158 C
CMYK
C: 75%
M: 87%
Y: 67%
K: 90%
Hex colour code: #1A1A1A
Pantone: Black 7 C
CMYK
C: 0%
M: 0%
Y: 0%
K: 62%
Hex colour code: #5E5E5E
Pantone: Cool Gray 11 C
CMYK
C: 0%
M: 0%
Y: 0%
K: 50%
Hex colour code: #808080
Pantone: Cool Gray 7 C
CMYK
C: 0%
M: 0%
Y: 0%
K: 35%
Hex colour code: #A4A4A4
Pantone: Cool Gray 5 C
CMYK
C: 0%
M: 0%
Y: 0%
K: 10%
Hex colour code: #E6E6E6
Pantone: Cool Gray 1 C
Hex colour code: #FFFFFF
Pantone: White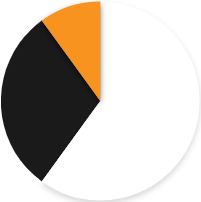 Exclusion zone - examples ✅
Roboto Condensed Bold
ABCDEFGHIJKLMNOPQRSTUVWXYZ
abcdefghijklmnopqrstuvwxyz
1234567890.,()=+/><\';_-
Roboto Light
ABCDEFGHIJKLMNOPQRSTUVWXYZ
abcdefghijklmnopqrstuvwxyz
1234567890.,()=+/><\';_-
Roboto Condensed Regular
ABCDEFGHIJKLMNOPQRSTUVWXYZ
abcdefghijklmnopqrstuvwxyz
1234567890.,()=+/><\';_-
Roboto Regular

ABCDEFGHIJKLMNOPQRSTUVWXYZ
abcdefghijklmnopqrstuvwxyz
1234567890.,()=+/><\';_-
Roboto Bold
ABCDEFGHIJKLMNOPQRSTUVWXYZ
abcdefghijklmnopqrstuvwxyz
1234567890.,()=+/><\';_-
Roboto Condensed Light
ABCDEFGHIJKLMNOPQRSTUVWXYZ
abcdefghijklmnopqrstuvwxyz
1234567890.,()=+/><\';_-