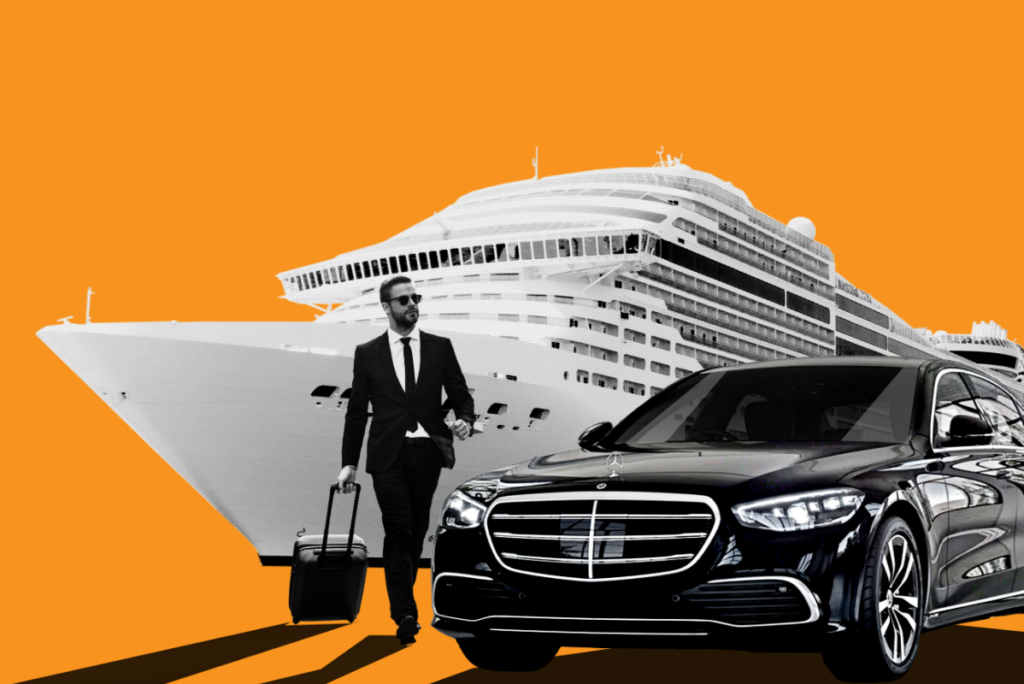 Worldwide chauffeured service
Your benefits
with the Limos4
car service
The most
relaxed way to
get to/from
the
cruise port
Embarking and disembarking the cruise ships, with your family and luggage in tow, can be very hectic. Our courteous and well-trained chauffeurs, supported by the Limos4 staff, would make such nuisances disappear and turn your journey into an unforgettable one.

Limos4 offers reliable and comfortable private transfers to individuals and groups of all sizes to and from cruise ports across Europe, U.S., the Middle East and South Africa, at the most competitive rates.

Upon your request, we can arrange a private city tour, designed to fit into your cruise schedule, so that you can get back to the port on time.

Just select a desired vehicle and take pleasure in your hassle-free ride!
Cruise port
transfer service
measured
by
clients
Felicity Stanton
Cruise traveler

"We thoroughly recommend Limos4. Had a day to fill in before joining a cruise ship but had to check out of the Copenhagen hotel. You cannot have a good day if worrying about luggage! Limos4 planned a fabulous day tour for us including Rosskilde Cathedral, Sanglandet Lejre and the Viking Ship Museum before dropping us off at the cruise ship. No luggage carrying, friendly English speaking driver and a really great set of memories."
Theresa Turner
Cruise traveler

"Our driver Henrik was waiting for us with a sign with our name as soon as we exited the Port even though disembarkation was completed an hour sooner than expected! He had heard that things were going fast and he made sure he was there for us even though the time we had given the company was an hour later. He had a beautiful and comfortable Mercedes SUV waiting for us. Henrik was a good driver, but more than that he was friendly and informative. He told us a lot about the city on our way to the apartment - pointing out places that we might like to visit during our stay. When we arrived at the apartment we were staying in, he unloaded our tons of luggage for us and brought everything to the door. All in all, it was a wonderful ride and we highly recommend Limos4!"
You can
expect our
full support
every step
of the way
Pickup and
drop-off
procedure
Step 1
The pickup and drop-off are just outside the cruise port terminal.
Step 2
Our driver waits at the closest point to the terminal with a name board.
Step 3
Always contact our driver or office for assistance.
We have successfully
transported passengers
embarking/disembarking
from the following cruise
ships
Getting started
with Limos4
Quick quotation
and booking steps
Send an
inquiry
Fill out a price inquiry form or contact us via email, phone or chat.
Get an
offer
You will receive a quote within 15 min. along with a payment link.
Make a
booking
Enter the payment details and the service is booked.