At Limos4, we always put our clients first. Thus, your feedback is incredibly important to us and more than welcome. Thanks to your testimonials, we have made considerable improvements and launched brand new services.
Our aim is to make your travel as easier and memorable as possible, helping you get to your destination smoothly, be it Dubai, Gstaad or Las Vegas. So we get pretty excited when we hear from our lovely customers that we have achieved it.
We are proud and honored to have received a large number of such reviews and here's what some of them say about us.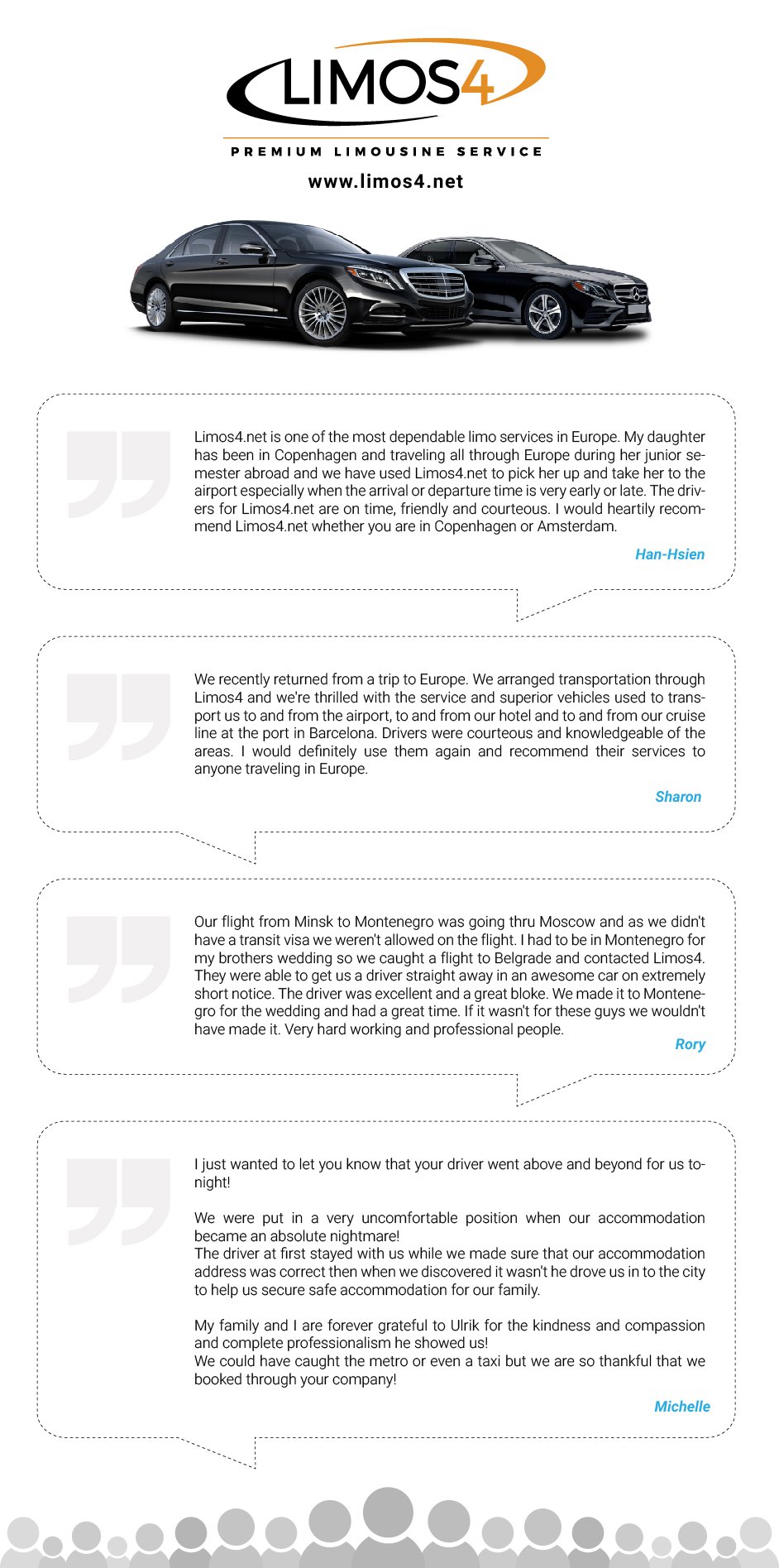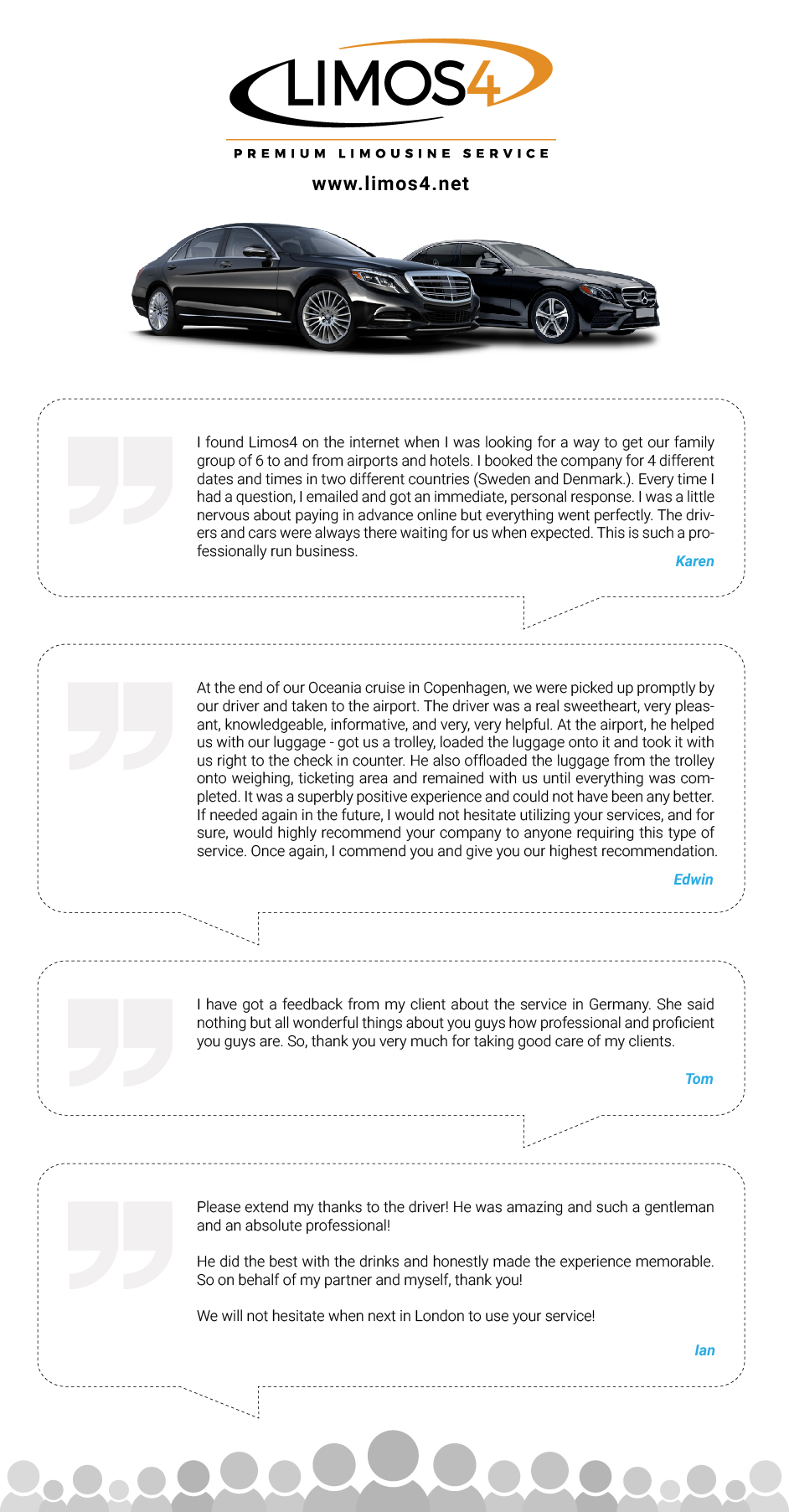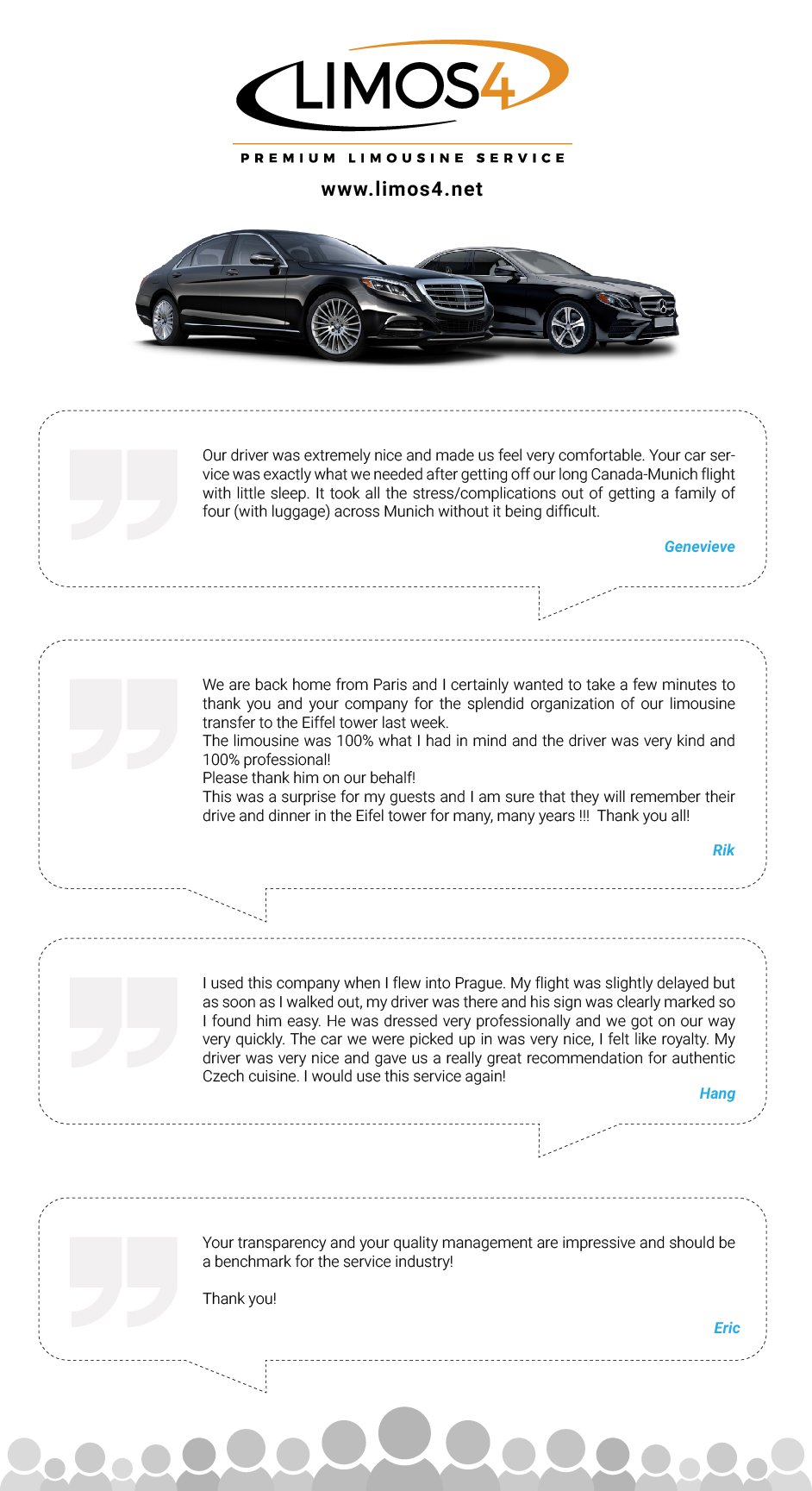 Let us know what you think of our brand and services by sending us an email or a comment on one of our social media profiles. We slightly prefer the latter because you can help others make a decision based on your experience.
We really appreciate it every time you get in touch with us for it encourages us and motivates us to keep delivering outstanding service.